Course Description: This course is a review program for internationally educated nurses as nursing procedures and code of ethics vary from country to country. This course offers invaluable practical learning in a Canadian healthcare environment.
Eligibility Criteria:
Bachelors or similar degree in related field.
Must be a registered nurse in country of origin
This review program is designed solely for individuals who are currently or recently employed in the same healthcare sector as the outlines of this program. All students in the program must have some related experience in the healthcare profession and they intend to upgrade or maintain skills to remain employed in the healthcare sector or industry.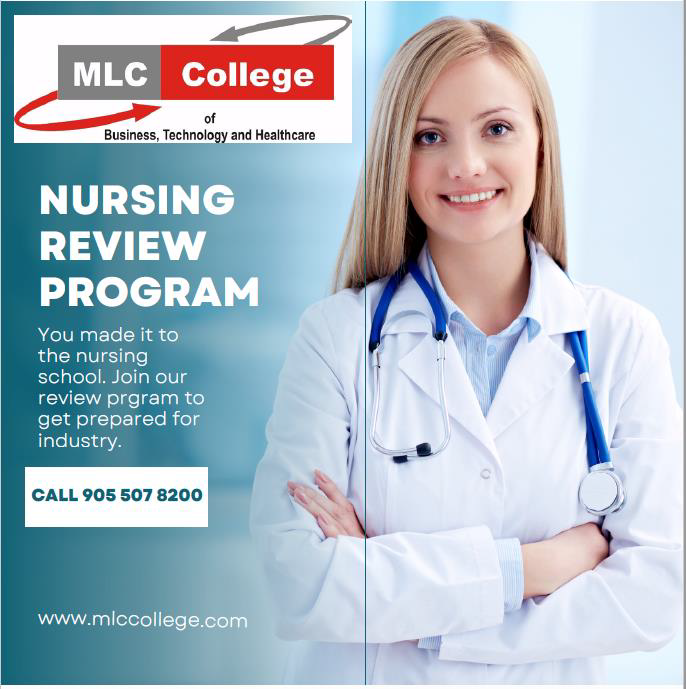 Course Duration: 48 Weeks
Course Outline:
Medical Terminology and Communication
Nursing Theory
Health Assessment
Pharmacology
Nursing Procedures
Health Promotion and Disease Prevention
Patient Care Management
Legal and Ethical Issues
Licensure Exam Preparation
Leadership in Nursing
Co-op Practicum