Course Description: This course provides an introduction to the field of healthcare informatics, including its history, current applications, and future directions. Topics covered include electronic health records, health information exchange, data analysis and reporting, clinical decision support systems, telemedicine, patient engagement, and legal and ethical considerations in healthcare informatics.
In this course with mandatory coop work, students are typically required to complete 660 hours of work experience with an employer, in addition to completing coursework and other assessments. Co-op work placements will be arranged in partnership with industry partners, who will provide mentorship and support to students during their placement. Students will be required to complete specific tasks or projects during their placement, which are designed to help them develop the skills and knowledge needed to succeed in their chosen field.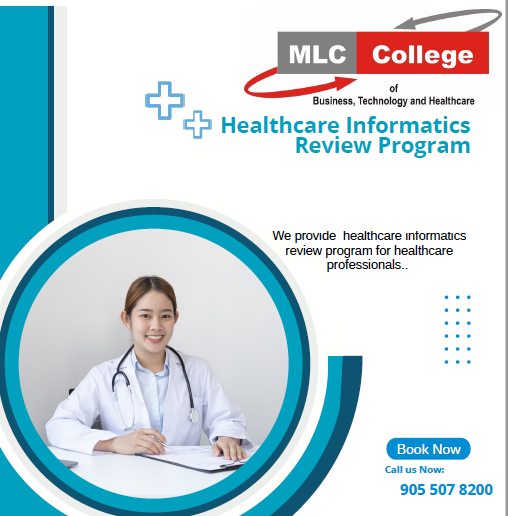 Eligibility Criteria:
Bachelors or similar degree in related field.
This review program is designed solely for individuals who are currently or recently employed in the same healthcare informatics sector as the outlines of this program. All students in the program must have some related experience in the healthcare informatics profession and they intend to upgrade or maintain skills to remain employed in the healthcare informatics sector or industry.
Course Duration: 48 Weeks
Course Outline:
Introduction to Healthcare Informatics
Electronic Health Records
Health Information Exchange
Data Analysis and Reporting
Clinical Decision Support Systems
Telemedicine
Patient Engagement
Legal and Ethical Considerations
Real-World Applications of Healthcare Informatics
Co-op Practicum